Reaction score

7,560
Points

1,260
I thought these articles were pretty neat.
The prototypes remined me off of the FN 49, which always looked to me like an extension of the Enfield series, on looks only.
MilArt blog has an excellent piece on experimental Canadian small arms. Included are very high resolution photos of the SAL SLR, the late war/post-war Canadian selfloading rifle effort. Be sure to follow the link and read the whole thing. Excerpt and photos below: No further work was done on SLR...
www.thefirearmblog.com
by Roger V. Lucy In 1943, the War Office announced number of new small arms projects and asked Canada in which types it wished to participate. The Canadian crown corporation, Small Arms Ltd., (SAL)…
milart.blog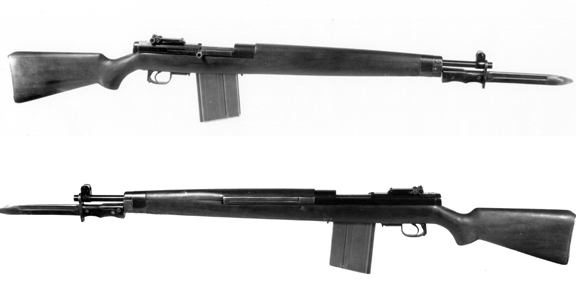 (The material for this post came primarily from a post made by Roger V. Lucy at the MilArt blog, which also has information on a couple other WWII Canadian experimental projects) When we see rifles…